First Midwest Bank

Highland Grove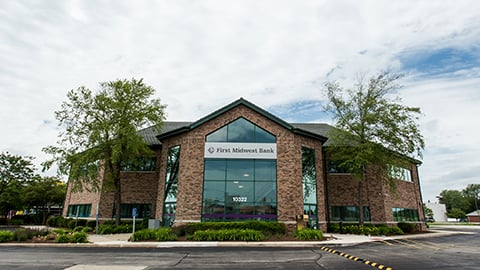 Address
10322 Indianapolis Boulevard
US
Phone
Lobby Hours
9:00 AM
-
5:00 PM
9:00 AM
-
5:00 PM
9:00 AM
-
5:00 PM
9:00 AM
-
5:00 PM
9:00 AM
-
6:00 PM
9:00 AM
-
1:00 PM
Closed Today
9:00 AM
-
5:00 PM
9:00 AM
-
5:00 PM
9:00 AM
-
5:00 PM
9:00 AM
-
5:00 PM
9:00 AM
-
6:00 PM
9:00 AM
-
1:00 PM
Closed Today
Click to expand entire hours list
Day of the Week
Hours
Mon

9:00 AM

-

5:00 PM

Tue

9:00 AM

-

5:00 PM

Wed

9:00 AM

-

5:00 PM

Thu

9:00 AM

-

5:00 PM

Fri

9:00 AM

-

6:00 PM

Sat

9:00 AM

-

1:00 PM

Sun
Closed
Day of the Week
Hours
Mon

9:00 AM

-

5:00 PM

Tue

9:00 AM

-

5:00 PM

Wed

9:00 AM

-

5:00 PM

Thu

9:00 AM

-

5:00 PM

Fri

9:00 AM

-

6:00 PM

Sat

9:00 AM

-

1:00 PM

Sun
Closed
Drive-Up Hours
8:00 AM
-
6:00 PM
8:00 AM
-
6:00 PM
8:00 AM
-
6:00 PM
8:00 AM
-
6:00 PM
8:00 AM
-
6:00 PM
8:00 AM
-
1:00 PM
Closed Today
8:00 AM
-
6:00 PM
8:00 AM
-
6:00 PM
8:00 AM
-
6:00 PM
8:00 AM
-
6:00 PM
8:00 AM
-
6:00 PM
8:00 AM
-
1:00 PM
Closed Today
Click to expand entire hours list
Day of the Week
Hours
Mon

8:00 AM

-

6:00 PM

Tue

8:00 AM

-

6:00 PM

Wed

8:00 AM

-

6:00 PM

Thu

8:00 AM

-

6:00 PM

Fri

8:00 AM

-

6:00 PM

Sat

8:00 AM

-

1:00 PM

Sun
Closed
Day of the Week
Hours
Mon

8:00 AM

-

6:00 PM

Tue

8:00 AM

-

6:00 PM

Wed

8:00 AM

-

6:00 PM

Thu

8:00 AM

-

6:00 PM

Fri

8:00 AM

-

6:00 PM

Sat

8:00 AM

-

1:00 PM

Sun
Closed
ATM Hours
Open 24 Hours
Open 24 Hours
Open 24 Hours
Open 24 Hours
Open 24 Hours
Open 24 Hours
Open 24 Hours
Open 24 Hours
Open 24 Hours
Open 24 Hours
Open 24 Hours
Open 24 Hours
Open 24 Hours
Open 24 Hours
Click to expand entire hours list
| Day of the Week | Hours |
| --- | --- |
| Mon | Open 24 Hours |
| Tue | Open 24 Hours |
| Wed | Open 24 Hours |
| Thu | Open 24 Hours |
| Fri | Open 24 Hours |
| Sat | Open 24 Hours |
| Sun | Open 24 Hours |
| Day of the Week | Hours |
| --- | --- |
| Mon | Open 24 Hours |
| Tue | Open 24 Hours |
| Wed | Open 24 Hours |
| Thu | Open 24 Hours |
| Fri | Open 24 Hours |
| Sat | Open 24 Hours |
| Sun | Open 24 Hours |
Branch Services
Accepts Loan Applications and Payments

Cash Advance

Check Cashing Services

Foreign Currency Services for clients only

Instant Issuance of Debit Cards

Medallion Stamp for clients by appointment only

Night depository where available

Notary Services for clients by appointment only

Open Deposit Accounts

Safe Deposit Boxes based on availability

Small Business Banking
At Your Service
Kristina Bailey
Branch Manager
Financial Consultant
Get Connected
Securities and advisory services are offered through LPL Financial (LPL), a registered investment advisor, and broker-dealer (member FINRA/SIPC). Insurance products are offered through LPL or its licensed affiliates. First Midwest Bank and First Midwest Financial Network are not registered as a broker-dealer or investment advisor. Registered representatives of LPL offer products and services using First Midwest Financial Network, and may also be employees of First Midwest Bank. These products and services are being offered through LPL or its affiliates, which are separate entities from, and not affiliates of, First Midwest Bank or First Midwest Financial Network. Securities and insurance offered through LPL or its affiliates are:
The site is designed for U.S. residents only, and the services offered within this site are available exclusively through our U.S. registered representatives. LPL Financial U.S. registered representatives may only conduct business with residents of the states for which they are properly registered. Please note that not all the investments and services mentioned are available in every state.
First Midwest Services
PERSONAL LOANS
Borrow as much as $35,000¹ for up to seven years with no collateral.
Get Started
GET MOBILE MOMENTUM
Add momentum to your banking routine with 55,000+ free ATMs, world-class mobile banking, and four checking account choices to meet your needs.
Get Started
GREAT RATES FOR BIG PLANS
Don't put off that remodeling project. Get a Home Equity Line of Credit¹ and watch your vision come to life.
Get Started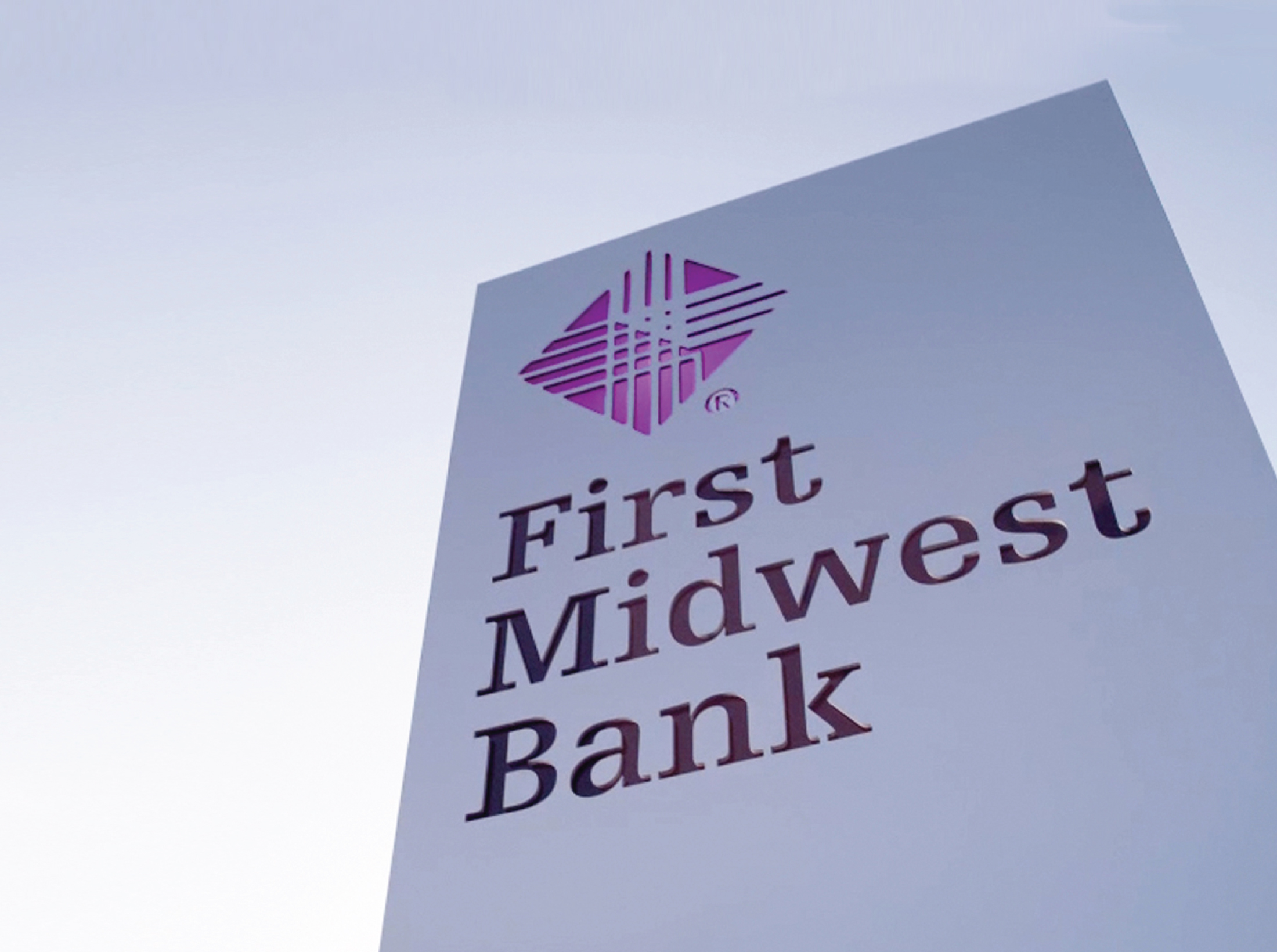 About First Midwest Bank
First Midwest is a relationship-focused financial institution committed to helping clients achieve financial success. This mission is at the core of all that we do — it drives our culture and serves as a foundation for investing in our businesses, clients, colleagues and communities.

Personal Banking and Loans
More than 100 consumer branches and dedicated customer care, 55,000+ ATMS, Consumer Loans and Mortgages

Commercial Banking
Small Business Banking, Specialty Finance, Commercial Real Estate, Treasury Management, Equipment Leasing, Healthcare

Wealth Management
Full-service Wealth Management capabilities, including Private Banking, Fiduciary and Investment Management Services

OUR COMMITMENT TO OUR COMMUNITIES
First Midwest promotes investment in the well-being of our clients, colleagues and communities in which we live and work. We lead by example, advancing social, economic and environmental causes that benefit those we serve and that contribute to the prosperity of future generations.
Visit FirstMidwest.com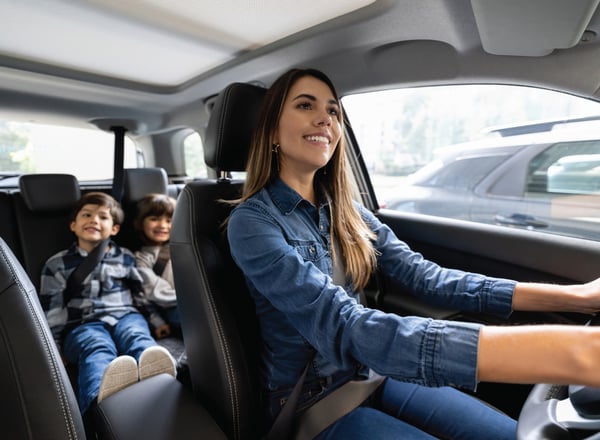 REFINANCE YOUR AUTO AND SAVE
We have generous credit requirements, and you can refinance for more than your vehicle is worth.1 You could:
• Lower your monthly payment • Save on interest over the life of the loan • Gain financial flexibility • Enjoy no payment for up to 60 days7
See if we can help